College Admission Essay Writing Service
Get to the College of Your Dream
Trustworthy writing services approved by college students
Plagiarism-free papers on time
Dedicated writers and support team
Secure personal and payment information
All academic levels and formatting styles
The Best Admission Essay Writing Service
It's a common thing. High school students tend to panic and look for an admission essay writing service, as they get into the college application process.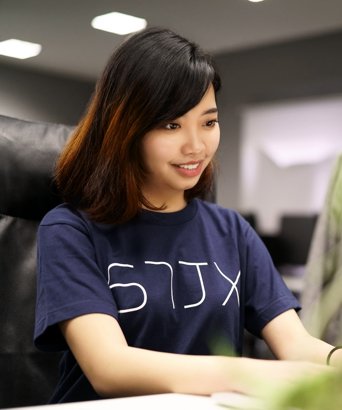 Welcome to Studicus!
Welcome to Studicus.com. We're glad you are considering us. If you are interested in buying an essay, you are in the right place. We are dedicated to providing our clients with the highest quality services.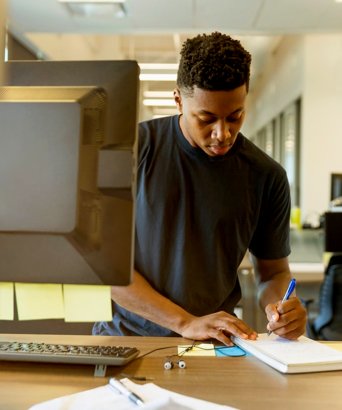 Here's what Studicus can offer.
Students who buy essays from us should expect nothing less than excellence. We have worked hard to create a great user experience that includes a quality website, 24/7 customer support, best experts in their fields, 100% unique papers, total confidentiality, and secure payment system.
Testimonials
Check other customers` opinion on our services.
Proofreading, 5 days, Freshman
I wanted to be sure that my paper is unique and didn't have any mistakes. I ordered proofreading from one of their best editors (according to the support department member whom I was talking to). And yes, in fact, it looks like their editor is really one of the best. Many many thanks!
Various writing tasks, Senior
I`ve been working with Studicus.com for a couple of years now. I can definitely say that they are just getting better every day. High quality and really friendly attitude.
Multiple writing tasks, High School
Used to work with studicus all the time at high school. Not into writing services any more but super grateful for this company`s help through the most difficult times!
It seems that this company provides quality writing assistance of any difficulty. I placed an order for a very important essay on Literature and received it within a week without a single mistake. After that, they made a paper on Physics for me. Again, it was a success! A bit pricey but totally worth it.
Dissertation, 10 days, Master
Dissertation completion with the best writer and personal support manager is exactly what I wanted. Nevertheless I paid more than all the other people would for the same order, I loved every moment of our cooperation. I was kept informed about every step and they were sending me samples every day. What`s also important is that require only 50% prepay and ask the second part after you are satisfied with the job.
Expository essay, 48 hours, Junior
Expository essay in 48 hours with both samples and graphical illustration of some main principles. I have huge respect for the writer on this resource. If it wasn't for her, I have no idea how I would have showed up at my class without the paper work ready. The discount was also great. I like this service.
See all reviews
Samples
We are proud to say that we work with the best writers in their fields. If you still hesitate, feel free to check out some of the papers that we already delivered.
What a Winning Essay Looks Like
The admission writing has to be perfect. It has to address the prompt; it has to be creative and engaging; and it has to be free of any grammar errors. It's a pretty tall order. You may have the same qualifications and backgrounds as many other applicants. And when this is the case, it may be the college admission essay that tips the scales in favor of one student over another. Such admission writing is a lot of pressure on you.
In one word, unique. Remember this: many students are responding to the same prompt that you are. And many of these pieces all sound the same. After reading so many of the same content, committee members just become numb. Your job is to find a completely unique angle – a method of attacking the prompt to stand out. Consider this rather famous example: A student opted for a prompt which asked her to describe a time when she had a problem to solve and the process she went through to solve it. She was in her room being harassed by a fly which kept buzzing around her. She chose this as her problem and then proceeded through her decision-making process to get rid of the fly. Her writing piece was a winner with the committee.
Getting the Help You Need
Great admission essay help and a service to provide it are not easy to find. You may try to find help from fellow students who have great English skills; you may have a relative who seems to be a good writer. Or you may take the route of lots of other students and look for an online writing service.
But you need more than just a good service with English-speaking employees. You need creativity. And there's the rub. There are many writers out there with great grammar and composition skills, and they can produce an academically sound admission essay. But the essay is likely to be just like all the others submitted – rather dull and boring. You want someone to write your college application essay who can add a unique creative bent to make you memorable.
You can find thousands of online writing services promising a wonder university admission essay, but very few actually deliver the uniqueness you want. And some of them are not even able to produce grammatically correct writing pieces – they are ESL students who are paid very little to just produce anything to deliver.
Studicus is Your Solution
Why our service? Because we have the following to offer you:
Native English-speaking writers with degrees and impeccable composition skills.
An entire department of creative writers with the unique talent to present a memorable you.
A single assigned creative who will write your college application essay in collaboration with you. Your writer always asks you questions which relate to the prompt you have chosen. This is a personal piece, and you need to provide personal information about yourself. Not to worry, though. Your writer will never know your name. All of our customers are assigned ID numbers.
We do not just write college admissions essay pieces, deliver them, and wash our hands of you. You receive drafts for review, and your writer never quits until you are thrilled.
Our application essay writing service is completely confidential. We protect your personal information as if it were our own. Your secret is safe with us.
Great writers for college admission are not easily found. Except at Studicus, that is.
Place your order now and wait for your letter of admission.
Read More
Your data is 100% safe! The information we ask from you is required to create your user profile and to serve you with the best options. Yet, there is no chance of your private data or personal information being leaked to third parties.