Write My Dissertation Literature Review
Before the Deadline and for Affordable Price
Let us add the final touch to your dissertation.
Plagiarism-free papers on time
Dedicated writers and support team
Secure personal and payment information
All academic levels and formatting styles
Write My Literature Review Service in USA
No research paper stands without a literature review. A literature review is the sensitive part of any document to write.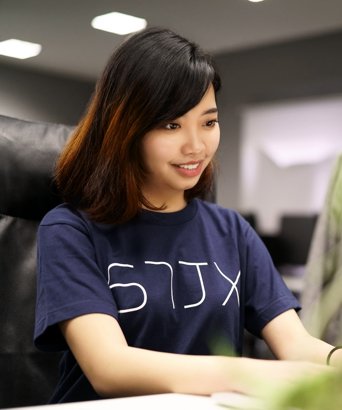 Welcome to Studicus!
Welcome to Studicus.com. We're glad you are considering us. If you are interested in buying an essay, you are in the right place. We are dedicated to providing our clients with the highest quality services.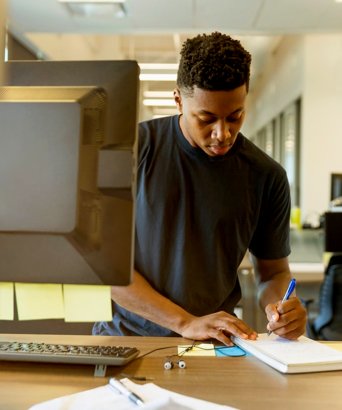 Here's what Studicus can offer.
Students who buy essays from us should expect nothing less than excellence. We have worked hard to create a great user experience that includes a quality website, 24/7 customer support, best experts in their fields, 100% unique papers, total confidentiality, and secure payment system.
Testimonials
Check other customers` opinion on our services.
Resume, 8 hours, Professional
I was super nervous and couldn`t even think of making another resume after getting 4 rejections in a row. Glad I found Studicus and got things done in almost no time. I`m having another job interview tomorrow. Wish me luck🤞
Various writing tasks, Senior
I`ve been working with Studicus.com for a couple of years now. I can definitely say that they are just getting better every day. High quality and really friendly attitude.
Essay, 14 hours, Sophomore
Finally, I managed to find a company that provides plagiarism-FREE assignments without all those excuses about a "broken" plagiarism-checker or the so-called citations which are actually entirely copied pieces of text. Can totally recommend to any student. Plus, the writers here are also great advisors when it comes to the right topic.
Multiple writing tasks, High School
Used to work with studicus all the time at high school. Not into writing services any more but super grateful for this company`s help through the most difficult times!
Dissertation chapter, 3 days, Doctoral
I cannot share any details of that part of my dissertation they wrote for me but just for you to know. Studicus is a legit quality writing service.
Essay, 24 hours, Freshman
Thanks for dealing with all my endless questions and suggestions and late calls. Appreciate 24/7 support so much!111
See all reviews
Samples
We are proud to say that we work with the best writers in their fields. If you still hesitate, feel free to check out some of the papers that we already delivered.
Write My Literature Review
The reading part of a research, the section is made of analysis of about your topic of study and writing. It doesn`t only need to look academic but also attractive to the reader. Whenever you need someone to "write my literature review," get into contact with our professionals. For a long time, we have been making a similar orders and it always turns out perfectly.
Studicus - Your Perfect Services
You might be asking yourself, have I paid someone to write my literature review. At our service this is how it goes, and the promise is that our custom papers are impressive. No one will identify any disconnect between the paper and yourself. Our writers demonstrate a massive understanding of the topic of your research paper. The site handles not only a literature summary; it handles more other types namely:
Theoretical
Systematic
Methodological
Argumentative
Not only are the literature reports impressive but also critical, comprehensive, organized, clear and exploratory. At Studicus we believe in quality content aimed at meeting the needs of students at any level, and you are therefore guaranteed a perfect paper.
Literature Review Writers
As important as the research paper is, the writer is a significant part of the paper. Studicus writers are the best you might ever come across. When you say to yourself that, I need someone to write my dissertation literature review you can come across online writers with different personalities. This site grills its writers so that they can offer not only good results but also excellent customer service.
Studicus writers:
Writers are professional: Our writers always demonstrate good character levels; check our website and get more information. Excellent communication, excellent research skills, proactivity, English language proficiency above all, holders of Masters and Ph.D. degrees in various fields of study.
Original in their work: You can be sure to receive a well-researched assignment from us. You can pass the job through a plagiarism checker, and it is likely to be all unique content. We promise no plagiarism, and there is no better place to be than at Studicus.
Charge reasonably: As much as the writers on this site will complete this project, it will not hurt to - pay someone to write my literature review correctly. The prices set by this site are very reasonable. At the end of it all, you might find yourself coming back.
Our prices are flexible; most times, there are special offers and even better discounts for the same. You will always think of coming back, and Studicus will ensure you get value for your money.
What is unique about Studicus Literature Reviews?
Whenever you "pay someone to write literature review for me," very strict instructions are followed. Usually, every institution has a style of work they need to see. When you have submitted a dissertation, we do not think you plan to repeat the job, and therefore we will ensure it is correctly done.
Do not be worried about how Studicus handles the instructions you have provided. The result hugely depends on the instructions, and therefore they will be followed to the latter. We are not afraid to reveal how we do it:
The required number of sources. If you want a literature overview to be entirely convincing, the number of sources is a very critical point. Writers always ensure they have inquired about this requirement. A single slip could be catastrophic to the result of any student, and therefore the work we do on this site is done not only for the money but also for a good reputation.
Organized write-ups. Usually, student papers are the most exaggerated. Literature reviews done by us checked against what you have previously will teach you a thing or two. As much literature reviews are done in continuous prose, a big part of this section of the dissertation paper will be reined by headings, subheadings, bolding, numbering, and lettering. This way there is always a natural flow of the content for your reader or paper supervisor.
The Sources were current and relevant. When you - pay someone to write my literature review for me, you are serious about it; the writers need to be serious about it too. Studicus is a professional academic writing page; it provides your writing job with the most current and relevant sources. Everything the writer puts to your dissertation is up to date. Our writers always do some great digging.
Whenever you have a tight schedule, then you now know where to come. The job is done within the required timelines; you also have access to 24-hour customer service, and above all Studicus.com is easy to use.
Read More
Your data is 100% safe! The information we ask from you is required to create your user profile and to serve you with the best options. Yet, there is no chance of your private data or personal information being leaked to third parties.