Reflective Essay Writing Service
Always On Time and To the Point
Place an order today to get timely professional help.
Plagiarism-free papers on time
Dedicated writers and support team
Secure personal and payment information
All academic levels and formatting styles
Reflective Essay Writing Service
You passed well, and you are now admitted to college. All through your education, you have been a good student. You have had great experiences in your life and academic journey.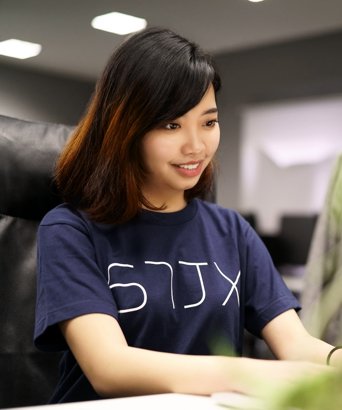 Welcome to Studicus!
Welcome to Studicus.com. We're glad you are considering us. If you are interested in buying an essay, you are in the right place. We are dedicated to providing our clients with the highest quality services.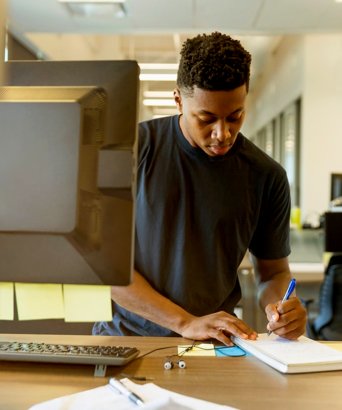 Here's what Studicus can offer.
Students who buy essays from us should expect nothing less than excellence. We have worked hard to create a great user experience that includes a quality website, 24/7 customer support, best experts in their fields, 100% unique papers, total confidentiality, and secure payment system.
Testimonials
Check other customers` opinion on our services.
Research paper, 7 days, Freshman
What attracted me the most is their discount proposition. There was nothing for me to hesitate with placing my order of a research paper with a little deadline of one week. Nevertheless there were around 15 pages of a tough material, Studicus specialist easily finished it. The bibliography page wasn't forgotten either. Great resource.
Essay, 24 hours, Freshman
Thanks for dealing with all my endless questions and suggestions and late calls. Appreciate 24/7 support so much!111
Resume, 8 hours, Professional
I was super nervous and couldn`t even think of making another resume after getting 4 rejections in a row. Glad I found Studicus and got things done in almost no time. I`m having another job interview tomorrow. Wish me luck🤞
Coursework, 6 days, Senior
Ordered a few chapters for the coursework here. Now thinking of placing an order for the rest of the work so that it won`t look alien and too simple for academic writing. You, guys, rock!
I wasn't sure how to create a valuable dialog between my characters in the narrative essay. Placing half-ready paper for evaluation was the right decision from the very start. I like that they used the typically British English in my paper. Will surely recommend this place to my friends.
Homework, 48 hours, High School
I placed an order on two homework assignments (both on Organic chemistry that I really struggle with). Got both on time, perfectly structured and according to all my requirements. Thanks!
See all reviews
Samples
We are proud to say that we work with the best writers in their fields. If you still hesitate, feel free to check out some of the papers that we already delivered.
Let Your Reflective Essay Tell a Story
You have been tasked with a reflective essay assignment, but you just can't put together sentences into paragraphs to tell a story which will stir up emotions bringing a reflective aspect of this reflective piece. As such, you may need a reflective essay writing service, which, unlike a needle, in a haystack that is hard to find, a college reflective essay writing service is so easy to find.
When you have been tasked to handle a reflective essay assignment, studicus.com is just a click away for any reflective essay help. We are not only here to offer writing help but to ensure your homework has been handled in the best way possible so that the writing company can be known for producing quality services most affordably.
That said; here are some of the services coming as part of the packages we offer in. We hope they will help in guiding you when tasked to write a reflective paper.
Research
This is usually the first aspect when handling a reflective essay. It may be your encounter and whatnot, but, when you give us pointers on what you want to be included in the essay, then it is our duty to work on it and ensure the research has been well done. It is like a custom written poem, it belongs to you, you have given all the pointers, but someone else will write on your behalf.
The research bit also provides the writing expert with an opportunity to explore on areas they may not have wished to write on about a particular aspect of a reflective essay, and, when they include it, the whole essay becomes beautiful. We, therefore, do not take this service for granted because it has saved us a great deal from not being clueless when writing a reflective essay.
Editing
Any proper reflective or any other type of essay has to be tooth-combed so that it can appear chic to whoever is going to consume its content. You do not want to put your college reflective essay out there for people to criticize your grammar. Editing for us ensures your work is not arrested by the grammar police online or wherever they may come across your work.
Ours is to ensure all grammar rules are followed to the latter to have you get the best grades for your reflective essays. A reflective essay which has been adequately edited will always be stimulating to read unlike one the reader keep cursing at the mistakes they come across while reading
Plagiarism Checkers
It is one thing to be written for an assignment and another to get one that has been well done devoid of any mistakes which may make you be incriminated. Plagiarism is one of those. Our writing service ensures everything coming out of us has been thoroughly looked into so that the service employees do not make our clients to be punished for a mistake that is not theirs but ours.
In as much as our services are cheap hence so many people can afford, we have services like looking out for any loopholes in the name of plagiarism which take quite some time and energy, but it is worth it. Writing a reflective paper doesn't mean you can bend reflective essay rules and plagiarize someone else's work…you have to be as original as possible to get the best results at the end of the day. No plagiarism case as far as we are concerned has ever been reported from the students we have written for before. That is because of the stringent rules we have enforced in our writing company and like every other law-abiding citizen, our writers have stuck to the rules to the latter.
To sum it up, if you have student papers that you would love to be attended to, feel free to contact us. We also offer after-sale services to our clients. In this case, if you think that your reflective essay has not been handled as you had anticipated, it is always better if you contact us so that we can know where to rectify and how to do it. If in any case, it will be our mistake, which rarely happens, we will deal with whoever has made the image of this writing service to be somewhat tainted by not delivering as expected. We always say that sharing is caring, yes? You spreading the word to your friends about our existence would be the best thing you can ever do for us. We will be very grateful to have helped your friend and yourself handle an assignment they didn't have time to do, or it wasn't as easy as they thought or whatever reason people give for not being able to handle assignments on their own. At our writing service, we hope you will contact us as soon as possible if you need any help from us.
Read More
Your data is 100% safe! The information we ask from you is required to create your user profile and to serve you with the best options. Yet, there is no chance of your private data or personal information being leaked to third parties.