Best Advice on How to Write a Profile Essay
Posted: October 31, 2018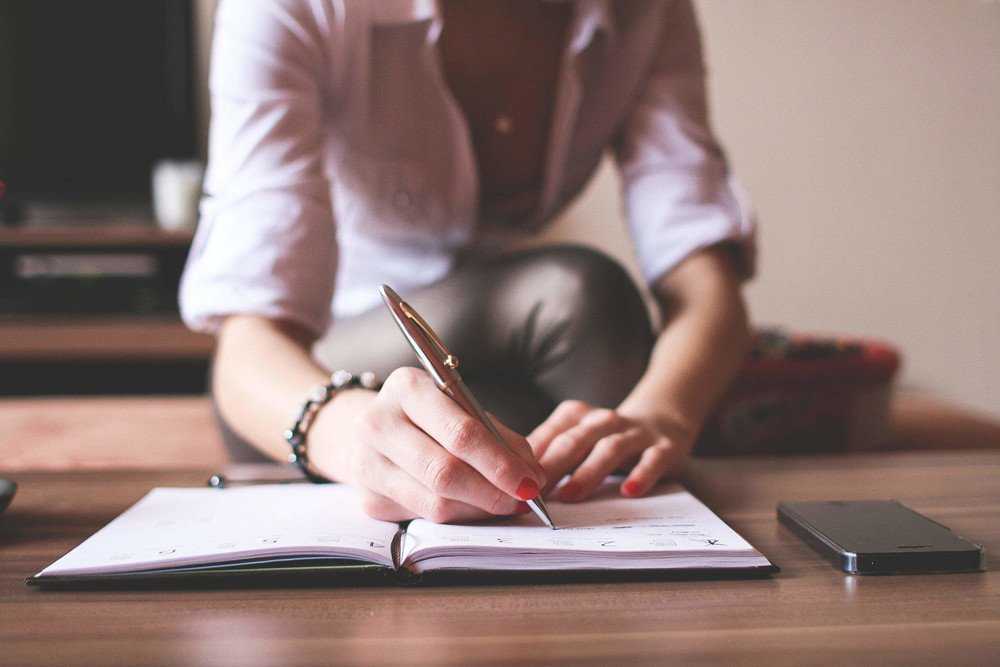 A profile essay is an in-depth description of a place or a person. In order to write a profile essay, you have to interview the person, and thus a profile essay is more popular among journalists. However, you can be required to write a profile essay while in college. A profile essay assignment tests the student's descriptive and presentation skills. In a few words, you have to establish the character, strength, and weakness of the person. It is hard work and requires impressive writing skills. How do you write a profile essay or come up with good profile essay topics?
Research
High chance you have never written a profile essay, therefore, it is wise to read other people's profiles. There are many newspapers and magazines like the New York Times, Forbes and Esquire that frequently publish profile essay example of influencers. The article may be about famous persons with significant accomplishments, but it provides an excellent example of what is expected in a profile essay. Read through as many profiles as possible until you grasp the format and the trend. See any peculiarities in the first paragraph and the last paragraph? Is there an introductory statement? Is it like other college papers?
Choose the Subject
The next step after learning what a profile essay looks like is to select the person to interview. It is wise to choose a person with years of experience in their role and holds outstanding accomplishments. As long as the subject has a story, you can always tweak it to be more interesting, so do not focus on being interesting. The target should be someone approachable, do not select state governor and senator unless you have a personal relationship, or you know someone who can refer you to them.
The Interview
Before learning how to write a personal profile essay, you have to learn how to conduct the interview. It is an academic paper, but you have to treat it real like a journalist would and not create a fake personality. The conversation will go better if conducted in person, but before the interview, you need to prepare.
Write down some of the questions you are going to ask. Aim for the open-ended questions that may lead to more questions thus knowing more details about the target. The yes or no questions are advised to be limited to a few. The ball is in your court, and you control the whole interview section. Your intelligence and preparation will determine the amount of information you gather. Therefore, research about the person, their interests, look through the social media accounts, the company profile to end up with enough content for your essay. Pay close attention to dates, interest, hobbies, and achievements.
Actual Writing of the Essay
The stress of the paper is in translating your information into constructive sentences. You have to sieve through the data to retain only necessary details. Once you narrow down to specific topics, describe the persona by being objective and fair. Invite the reader into your interview and use the subject's voice to represent them. To write a good profile essay, present your arguments and back it up. If you argue the person is kind and hospitable, give a follow-up example of scenarios or achievements that back your claim.
It is an Essay, not a Transcript
Describe the events as a narrative. You have the freedom to narrate the events from your point of view. Get creative and be illustrative. Like any other student paperwork, the essay should contain the following:
• The Title
All articles have a title, and so do profile essays. Think of possible variants of how you can describe the subject in one word or a few words? When you read the essay what assumptions do you make of it? Use it as the title. The title is an attention grabber. Create a title that will attract the most readership. Look through past profile essays to get a good profile essay topic.
• The introduction
The title pricked the interest of the reader alright, but the introduction determines if they will continue reading. Start the profile with a provoking statement. Introduce your guest to the world like he was the prodigal son and you announcing his return. Make use of descriptive adjectives and visual statements while writing a profile essay. Explain his experiences in detail, the emotion, and the tiny details and make us feel like we were in the interview. Make use of the five senses: touch, smell, sound, sight, and taste. Connect to the readers.
• The Body
Avoid the use of second and first-person pronouns; it distracts the readers from the target. Start writing the main ideas and the surrounding points. The paragraphs and the sentence are clear, concise and well organized. Have well-written body paragraphs that are short with clear transitions between sections. Be cautious not to disinterest the reader.
• The conclusion
Reflect on the main ideas discussed during the interview. The end aims to give an overview of the subject. You can close with a quote or an intriguing question. Practice helps you know how to write a conclusion to a profile essay.
At Studicus.com there is a team of online writers that will teach you how to write a profile essay on a person. When you in doubt of your writing abilities, you can find essays for sale on our website too. We are an online writing service that is committed to delivering great content. Feel free to bring your "write my essay" requests to us. Do not worry about our prices because we are cheap and we also offer discounts.
Studicus.com is a personal statement writing service that promises to create custom articles that have no plagiarism. Studicus.com has a strict policy that protects our customers from non-plagiarized content or disclosure of customer's information to third parties. Once you pay for an essay with Studicus.com, we do not share the title or content of your composition with school tutors or professors.
In conclusion, when faced with writing difficulties, Studicus.com is your savior. The writing team is ready to work on your project within the tightest deadline. Visit our website today and fill out your order form. Include details of your preferred character and any other special requirements and the deadline. A price generator will immediately calculate the cost, and you can pay via credit or debit cards.