How to Manage Deadlines
Posted: August 09, 2019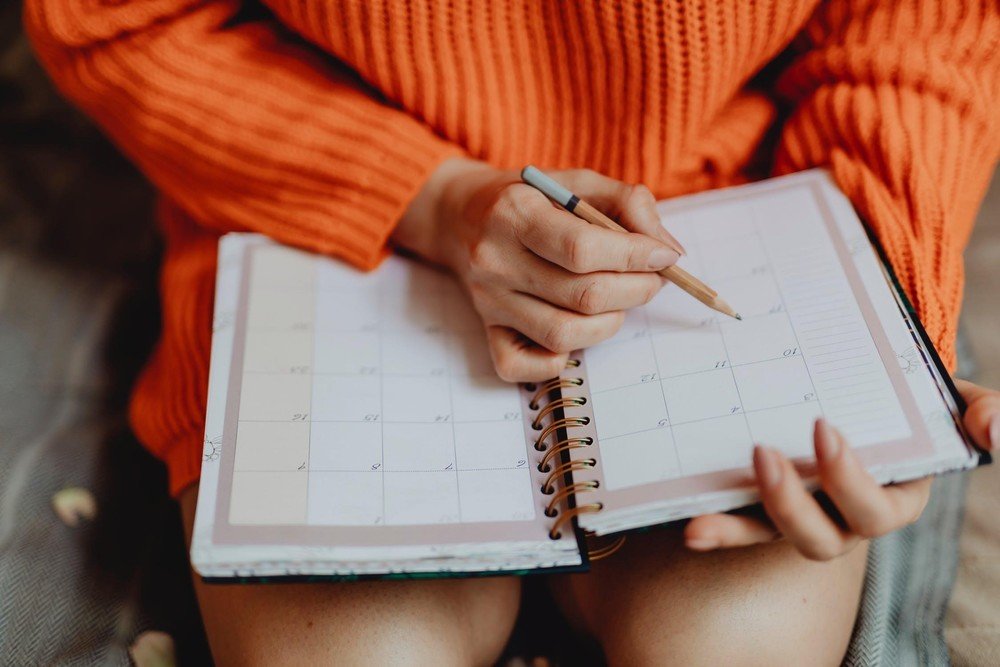 Whether it is an exam, work presentation, or bill deadline, you are going to be hit with deadlines in every aspect of your life. If deadlines are missed, it can lead to negative consequences and affect all your other tasks. Which trust me, is not ideal! So how do you manage your time?
Avoid Procrastination
One of the main reasons people miss deadlines is procrastination. Everyone has a love-hate relationship with procrastination. Think of how many things you could've got done when you were sat unoccupied thinking about everything you need to do!
Remove the Bad Habits
Alongside procrastination, bad habits are also putting you off meeting your deadlines and using up your time. Start making a mental note of your bad habits and see if you can start replacing them with motivating factors.
Maybe you are going to sleep later than you want to every night? Getting up earlier than you usually do is often an eyeopener. It's amazing how long the day is when you go to sleep earlier and get up at a reasonable time. Especially if you are up before your family or roommates, you can start your tasks before distractions hit you. Or go for a morning coffee to get your day off to a good start.
Use a Diary
Buying a diary where you can record tasks and commitments for each day is a must and one of your first steps to organization.
Firstly, write all your deadlines. Seeing them physically on a page is very different from trying to remember every date in your mind. It allows you to see how many days you have before the day of the dreaded deadline, keeping you on your toes. Then you could write in all other events, even if they are social, so you know when you have free time. Keep your diary in one place, so you always know where it is. And don't lose it!
Identify Time Scales
The next step is to Identify what tasks have a short timescale to complete compared to the long-term. Your priority is the short term, so prioritize and make clear deadlines. Care about your deadlines, so you become serious about meeting them.
Breaking Down Tasks
Breaking down your deadlines into tasks to complete, means you are more efficient at hitting your deadline. Use your judgment to work out what is a manageable task. This means you are then able to allocate different completion times. You will then know how much time you have left to complete the remaining tasks. Maybe you could allocate a certain amount of reading for each day before you start writing an essay.
Manage your time by building your schedule for a deadline in reverse. After working out all the stages to complete your deadline, you can then look at timing. How long will each step take? Start with where you want to end up and move backward. Deadlines always creep up on you, especially when you have surprise tasks and spontaneous nights out. So make sure you add a window of time to allow for any other activities. This way you can see the latest you can start to meet your deadline comfortably.
If it's hard for you to manage a tough schedule, you can try to organize your time by breaking down complex processes. For example, try to use flowchart diagrams that can help you deal with planning, so you can add your start and endpoints, steps, decision points, and any other important information.
Allocate Your Time
Lastly, allocate your tasks to dates. Sometimes you have to realize it isn't possible to fit socializing with friends, working, revision, and shopping all into one day.
After writing a list of tasks to be completed each day, it is a good idea to check to see if you are on track. Try to be flexible as you may need to amend the time frame for a specific task but try not to move the whole deadline. It may seem harmless for some deadlines, but this is a trap you can easily fall into. You are letting yourself become more lenient and more likely to miss your next deadline. Being able to manage your time is a highly employable skill that will stand out in any future job applications.
Also, maximize your time. Are you going on a long train journey soon where you usually spend the hour scrolling on social media? Make it a productive time on the internet by going through your emails!
Work Smartly
Maybe you could combine studying and socializing with friends into one activity. Go to a cute cafe for a catch-up, but also take your books! That way, you are getting the best out of both worlds.
However, when you are under tight deadlines, make sure to surround yourself with as few distractions as possible. The last thing you want when trying to work under time pressure is people trying to talk to you every five minutes. So turn off your phone and find a quiet room to work.
Keep It Tidy
You know what they say: 'a tidy desk makes a tidy mind''. Maybe you could follow it literally and tidy your desk if it is currently somewhere beneath a mountain of things. Clear your clutter and make things you need, like post-its and stationary accessible. Organizing lets you have a clean space to work in making you far more likely to start writing the next essay.
Don't Overcommit
Overcommitting is one of the main reasons people fall into the trap of missing deadlines. It becomes a whirlwind of trying to catch up with past deadlines when you should be focussing on others.
Most often, this is because we don't want to let people down, putting higher pressure on ourselves to commit! Once people ask to do something, very often the answer is yes, even if they have an overflowing list of current projects. To learn that it is okay to say no is a great skill!
Keep Going
If you are currently known for missing deadlines, then learn from it! Try and identify why you are missing them. Maybe you are going on one too many nights out a week! Although you may not want to forfeit the much-loved party nights, perhaps a night in is just what you need.
Written by Rebecca Hart, an Online Marketer at StudentJob UK. If you are looking for a job but not sure where to start then check out StudentJob. Our application tips will help you create an effective cv, cover letter and help you smash interviews!